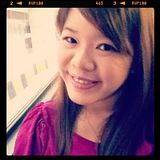 I am an Aries. Well known for their headstrong nature. Warm hearted, concerned about appearances in the social and personal sense, Committed to what they believe in , Courageous , Born Leader.
Aries Greatest Strength: Courage to overcome fear Aries Possible Weakness:Not finishing things you start
A Full time working MUM with a little miracle born to them on 2nd March 2009. A simple woman living in her simple world with the man of her dreams since 2004.
A place where I kept my little rumbles, little details of my simple life.
Her Favourites- Cooking, Mahjong, Facebooking & Blogging !